Description: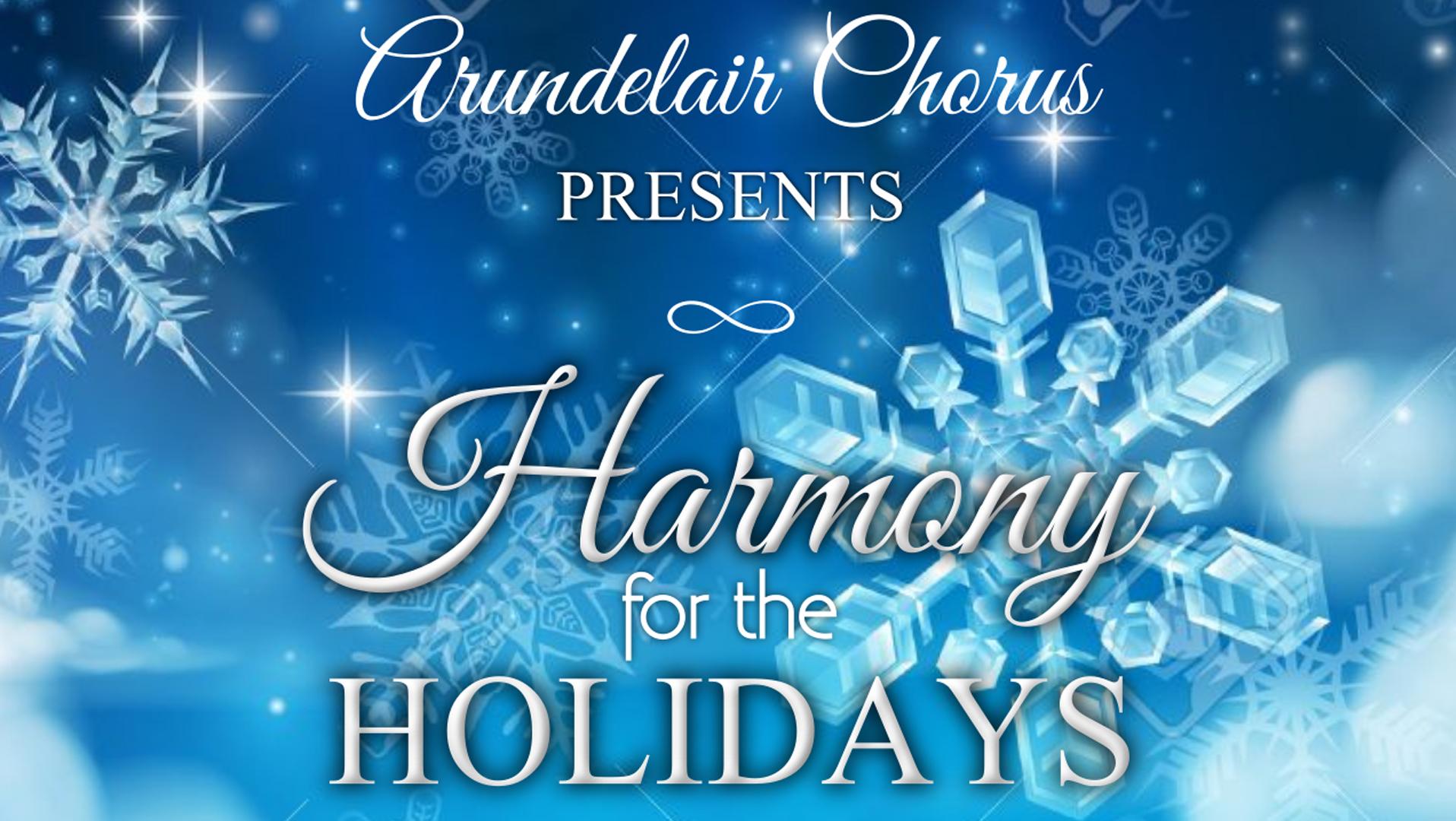 Join us for our
2022 Harmony for the Holidays Show!


We're spreading good cheer for our community this holiday season.
Add this fun show to your family's holiday schedule
and celebrate the joy of the season with us!

The show features songs of the Christmas, Hanukkah and Winter season
sung in four-part a cappella style by
the Arundelair Chorus and our own Unaccompanied Women quartet.